Faculty & Staff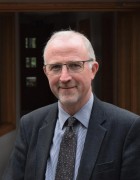 Edwin Ewart
BA BD MMin MTh MPhil
Principal
Edwin teaches Biblical Theology, Homiletics and Ministry Studies. He has over 20 years of pastoral experience in the Republic of Ireland and Northern Ireland. He guest lectured at IBC for 19 years before joining the College staff in 2007 and taking up the role of Principal in September 2010.

Edwin has been published in the Journal of the Irish Baptist Historical Society and Semănătorul: The Sower.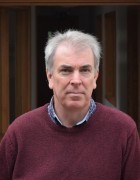 Peter Firth
BD PhD
Biblical Studies Tutor (New Testament)
After some 25 years of pastoral experience in Ireland and Scotland including a period at Charlotte Chapel Edinburgh, Peter joined the College staff in August 2010. His main responsibilities are teaching New Testament and Biblical Languages.

Peter has been published in the Journal of the Irish Baptist Historical Society and Semănătorul: The Sower.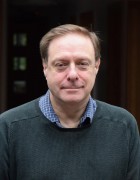 David Luke
BA BD PhD FHEA
Postgraduate Director & Historical Theology Tutor
David served as pastor of Gilnahirk Baptist in Belfast for 15 years. He joined the full-time teaching staff in September 2013. David also teaches on Cornhill Belfast. He teaches Historical Theology, Baptist Ecclesiology and Baptist History.

David has contributed to Treasures of Irish Christianity (Veritas, 2015), A Collection of Essays on Jonathan Edwards (JE Society Press, 2016), A Jonathan Edwards Encyclopaedia (Eerdmans, 2017), and The Miscellanies Companion (JE Society Press, 2018). He is also published in Journal of the Irish Baptist Historical Society, Reformed Theological Journal, Semănătorul: The Sower, and Journal of European Baptist Studies.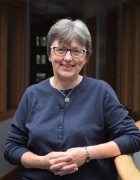 Sarah Dalrymple
BD PhD
Biblical Studies Tutor (Old Testament)
Sarah worked as Old Testament Tutor at the College in the early 2000s. She has also worked as a missionary in France, as editor of the Baptist Magazine, and most recently in a church plant with her husband in Scotland. She took up her current post in June 2014.

Sarah has contributed an essay to The Seed of Promise: The Sufferings and Glory of the Messiah (GlossaHouse, 2020), a festschrift in honour of T. Desmond Alexander.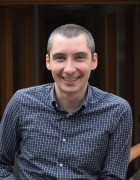 Davy Ellison
BSc BD MTh
Director of Training
Davy graduated with BD and MTh degrees from the College, and is currently conducting doctoral research in Biblical Studies. Before being appointed as the Director of Training in 2019 he served as Interim Coordinator for Baptist Youth and in a number of pastoral roles in Association churches. He remains an elder in the Antrim church. Davy teaches Biblical studies across both the Old and New Testament.

Davy is the author of The Holy One of Israel (Independent, 2019) and Five: The Solas of the Reformation (Tulip Publishing, 2020). He has also written for Evangelicals Now and The Gospel Coalition.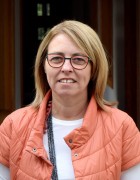 Lynette Simpson
BSc
Registrar
Lynette joined the College staff team as Registrar in June 2018. Originally from Belfast, she moved to Coleraine to study Social Psychology & Sociology and later worked in business for a number of years. She now lives in Dungannon with her husband Paul who pastors the Dungannon church. Aside from church and family occupying her free time, Lynette also serves on the Baptist Women's committee.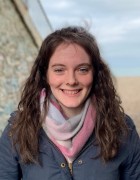 Claire Moorcroft
BA
Librarian
Claire is a Theology and History graduate of Queen's University, Belfast. She joined the College team part-time in February 2019 and spends the rest of her time with Child Evangelism Fellowship.